Unleash the Power of FETCH Feedback for Unmatched Guest Experience
At FETCH, we understand the hospitality industry inside out. We've harnessed our expertise to create FETCH Reputation Management—a powerful tool designed to help you capture, analyze, and respond to guest feedback like never before. With FETCH, you can supercharge your restaurant or hotel's guest experience and drive higher gains.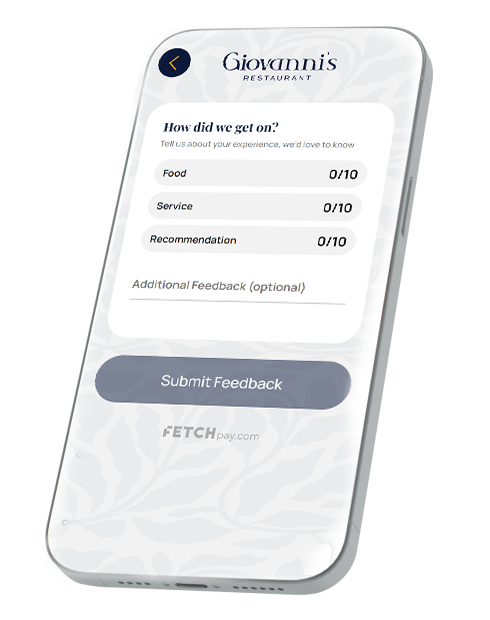 Define your review threshold
Ensure that any reviews that fall below your standards are captured and dealt with via FETCH notifications, alerting team members to the issue in real time.

Highlight positive feedback
Enhance your rating averages by seamlessly linking positive feedback to TripAdvisor and Google Reviews.
We'd love to connect with you and demonstrate how FETCH can help your enterprise deliver superior customer experience while driving repeat business.