Order.Pay.Tip.Feedback 
on phones anywhere
Fetching technology with quick
response that helps the hospitality sector with staff shortages, increasing revenue, tips and improving reputation. Customers can conveniently order, pay, tip and give feedback from their smartphone anywhere anytime!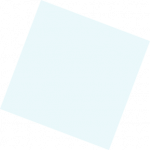 Our Products
Scan to Order
Scan to Pay
Scan to Tip
Scan for Feedback
Go live within minutes with Plug & Play Integration
FETCH seamlessly integrates with over 100 EPOS & PMS platforms. Plus, it can easily function with your entire business ecosystem including marketing, finance, payroll, and your CRM such as SalesForce.






Testimonials
Results speak louder than words
Here's how FETCH is transforming the hospitality landscape allowing businesses to deliver an elevate customer experience & drive measurable revenue growth.
Before implementing FETCH's fantastic solution, we faced staff shortages, making it challenging to meet all our guests' needs. Now, with FETCH, guests can simply scan the QR code, settle their bill in an eco-friendly manner without paper tickets, and enjoy a much faster and more satisfying experience. Everyone is delighted!
BiFe Steakhouse
FETCH has significantly simplified the payment process for our guests, eliminating the need to go to the bar and wait. Now, customers can easily view their bill and make payments directly at their table, making it a user-friendly experience for both our customers and our staff. This has streamlined our service, resulting in quicker table turnovers, which our staff greatly appreciates.
Golden Lion
We've witnessed tremendous success in terms of table turnover times. Tables can now complete payments more efficiently, reducing the time our waiters spend handling card transactions and allowing them to devote more attention to our guests, thereby enhancing their overall experience.
Bala Baya
Getting started with FETCH is quick and hassle-free
Bars, cafes, restaurants, hotels, resorts, valet parking services, and more. 
If you're in a service-focused business, FETCH is for you.
It will empower you to deliver unmatched customer experience 
while helping you realise measurable improvement in 
revenue and staff productivity.
We've got the plan that's perfect for you
Explore our pricing options to experience the future of integrated, hassle-free hospitality solutions with FETCH. Join us in redefining hospitality tech standards.
We'd love to connect with you and demonstrate how FETCH can help your enterprise deliver superior customer experience while driving repeat business.