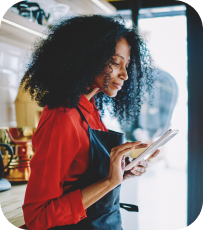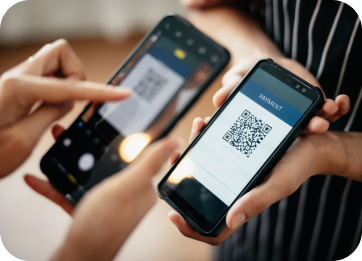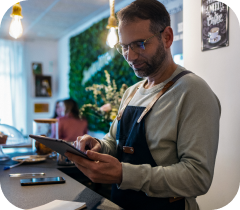 Built By Hospitality Experts For Hospitality Businesses Back in 2008, our founders revolutionized the global hotel industry by introducing guest-facing technologies. Along with top-tier AI expertise, our leadership brings to the table over 50 years of combined experience in POS and PMS Integrations.
FETCH was envisioned to rewrite the way hospitality and service-focused enterprises do business. From "Order & Pay" to "Digital Tipping" every FETCH feature has been optimized to deliver a seamless customer experience while driving measurable revenue growth and staff productivity gains.
We have tailor-made FETCH in hospitality to help you maximize your most valuable asset – time. Because every minute saved will translate into more tables turned, happier customers, and of course more sales. Plus, your staff will see an immediate uptick in their tips
Neighborhood cafes, valet parkings, global resorts and luggage check service; we are enabling businesses across a diverse hospitality spectrum to attain peak productivity. We're supremely confident we can help your enterprise achieve the same.
We look forward to helping you thrive
To Empower Hospitality Businesses So They Can Consistently Deliver Superior Customer Experience While Attaining Peak Operational Efficiency Through Instant, Cash-Free Payments.
We'd love to connect with you and demonstrate how FETCH can help your enterprise deliver superior customer experience while driving repeat business.